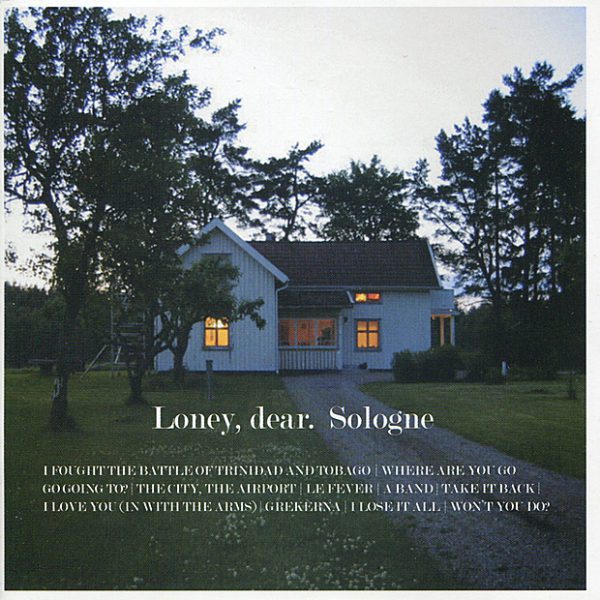 Sologne Loney, Dear
:4 Stars:
2006
Scandinavians have more fun. They live longer and eat fish in the shit you really shouldn't. No wonder they create more pop than a milk flood at the Rice Crispies factory. Sure, they have that strange pronunciation thing going on, but there is something addictive to a culture singing in a second language… shit there are some rappers who were born here and can't even sing in English.
So in rolls in Loney, Dear a band with a name that has punctuation in the middle of it! I mean, a comma?! Now those are some Scandinavian balls.
The music on Sologne is quirky, but not because of the second language thing. It's very intentional. It's a dreamy soft landscape of layered vocals that seems to work, even if a bit clunkily. The feeling of the album is very like Adem's Homesongs. Sure, there's a bit of a vocab block with the lyrics where you're not sure the singer is being simplistic or just out of words to use, but that is the charm. The album is a bit of a Scandinavian haiku where poetry is created in simple metaphor. The songs are dense and have a non-traditional feel to them, often containing little surprises in songs that add to the delight of the record.
Now I'm not sure this album will make it to my year's top 10, but it's definitely a nice little discovery that might make mix-tape to that girl at the flower shop a bit more magical… not that I am making a mix-tape for her, I'm just saying hypothetically… you know…